Rugged 15″ industrial monitor from series "Lizard" for applications in industrial sectors. Mechanical version is panel mount, that means it is a fitting monitor including front panel. This front plate can be adapted customized.
Different materials are available – for instance steel plate, stainless steel or aluminium – as well as various RAL colors and option to implement your logo.
Video connnectors VGA and DVI and an operation via touchscreen are standards of this monitor.
Specifications:
Industrial monitor with 15″ tft display (=381 mm)
Mechanical version: panel mount (including front plate)
Touch screen resistive
Resolution: 1024 x 768 pixel
Brightness: 400 cd/m2
Input signal: 15pol. HD-SUB, DVI
Operating voltage: 110-230V AC (wide-range power supply)
Attachment as per VESA standard 75
Dimensions: 349 x 264 x 55 mm (w x h x d – without front plate)
Weight: approx. 5kg
Designed for 24/7 continuous operation
Long-term availability
Customized adaptions are possible
Article ID: will be issued according to costumization
Options:
More connectors
Further touchscreen technologies: glass-film-glass
Display including optical bonding technology
Front plate with protection level up to IP65
Operating voltage: 12V DC or 24V DC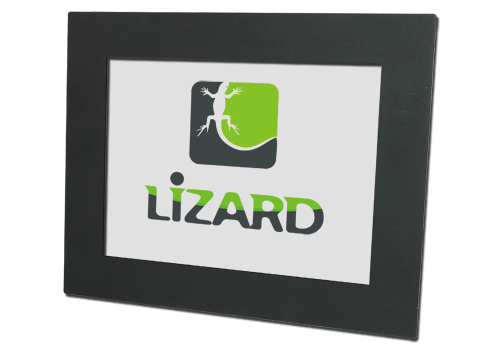 More images (click to enlarge):
[contact-form-7 404 "Not Found"]
Download Datasheet
Contact to Sales Departement
Tel: +49 8104 62963-17