24" Multitouch monitor in a desktop metal housing
This industrial monitor has a 24" LED widescreen display an a robust desktop metal housing. With an IP65 protection grade at the front side the TFT monitor is dust proof and spray-water-proof. An easy operation results off the smooth true flat surface with a projected capacitive touchscreen (multitouch).
more ...
21.5" desktop monitor widescreen with projected capacitive touchschreen
Industrial monitor with 21.5" widescreen LED display and a rugged desktop housing. The smooth true flat surface with projected capacitive touchscreen makes operations easy and fluent. Video connectors VGA and DVI are standards of the LED monitor. Operating voltage is 12V DC. There are a VESA 75x75 and a VESA 100x100 standard on the back side. Optionally we deliver a fitting stand. Specifications:
Touch screen monitor with 21.5" TFT LED display widescreen
Mechanical version: desktop metal housing
Protection level: IP54
Projective capacitive touchscreen (via USB type A)
Connectors: 15pin HD D-SUB and DVI (optionally audio)
Operating voltage: 12V DC / 1,5A
Resolution: 1920 x 1080 wide
Brightness: 300 cd/m2
Contrast ratio: 1000:1
Viewing angles: 170°/160° (H/V)
Attachment as per VESA standard 75/100
Dimensions: 536.2 x 327.7 x 42.2 mm (w x h x d)
Designed for 24/7 continuous operation
Optionally: stand
Article ID: 2363209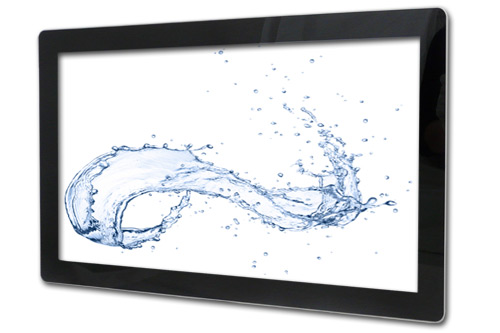 21.5" desktop monitor with projected capacitive touchscreen More images (click to enlarge): [gallery ids="1319,1320,1321,1322"] [kontakt] Download Datasheet

Contact to Sales Departement Tel: +49 8104 62963-17

more ...