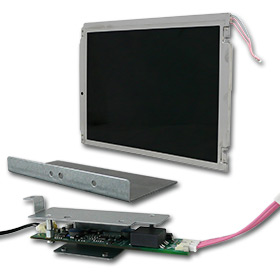 Display kit for CNC control MAPPS MSG-502 and MAPPS MSG-805 by Mori Seiki. Kit consists of a 10.4″ TFT display, suituable backlight inverter including angels, a connecting cable and an adapting metal sheet.
This display kit replaces NEC displays with original MoriSeiki monitor IDs E77190C01 and E77190A02.
If your TFT display is working well, you've got the opportunity to get the kids without display (inverter, angels, cable, adapting metal sheet).
Specifications:
Display Kit as replacement for NEC displays at control units MAPPS MSG-502 and MAPPS MSG-805 by Mori Seiki (in combination with Fanuc / Mitsubishi)
Compatible to monitor IDs E77190C01 and E77190A02
Compatible to Hitachi backlight inverter PA46010-1502 INVC 511
Display kit consists of::

10.4″ TFT display
Backlight inverter including angels and cable
Adaptig metal sheet

Display resolution: 640 x 480 pixel
Brightness: 250 cd/m2
Contrast ratio: 300:1
Operating conditions: 0°C ~ 50°C operating temperature
Designed for 24/7 continous operation
Long term availability
Article ID: 2363357 (completely display kit)
Article ID: 2364017 (only inverter, angles, cable and metal sheet – without TFT display)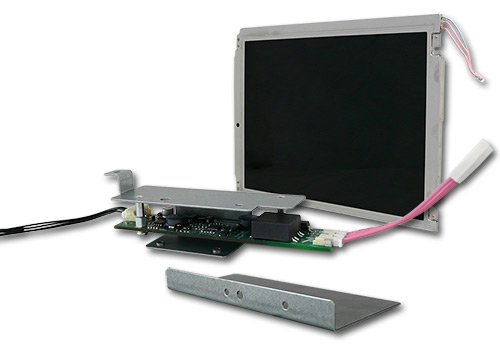 TFT display kit for Mori Seiki
More images (click to enlarge):
[contact-form-7 404 "Not Found"]
Contact to Sales Departement
Tel: +49 8104 62963-17