Here you will finc an overview about all industrial monitors for Siemens Sinumerik CNC controls. Each monitor was formatted electronically and mechanically to the original Siemens control and can therefore be swapped out easily with a few "Plug & Play" steps.
If you couldn't found your favorite control unit, please do not hesitate to contact us.We develop new solution all the time.
Siemens control

original

CRT / TFT monitor

More information

Sinumerik System 3

9″ /10″ CRT monitor

monochrome

Sinumerik 805 / 805M

12″ CRT monitor

monochrome or colour

---

12.1″ TFT Read more

Sinumerik 810

9″ CRT monitor monochrome

Including front plate:

---

Fitting monitor:

Sinumerik 820 / 820M, 820T

Sinumerik 850

Sinumerik 880, 880G

12″ CRT monitor colour

Read more
Sinumerik 840C

14″ CRT monitor colour

Read more
Sinumerik 840D

14″ CRT monitor colour

Read more

Sinumerik 810D, 840C / 840D

Operator Panel OP31

Operator Panel OP032S

10,4″ TFT display
TFT monitor for Siemens control Sinumerik 840D (OP032)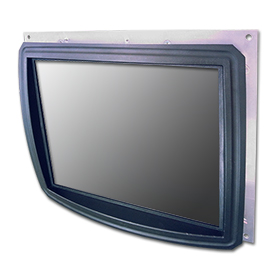 This 12.1" industrial monitor has been designed to replace 14" CRT monitors at Siemens control unit Sinumerik 840D incuding operator panel OP032.
more ...