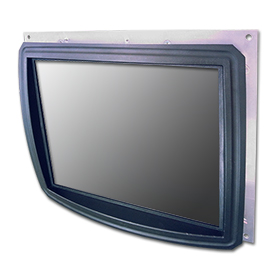 This 12.1″ industrial monitor has been designed to replace 14″ CRT monitors at Siemens control unit Sinumerik 840D incuding operator panel OP032.
The monitor was formatted electronically and mechanically to the original Siemens Sinumerik control and can therefore be swapped out easily with a few "Plug & Play" steps.
To connect the TFT monitor, please use a 15-pin HD D-Sub connector.
Specifications
12.1″ replacement monitor for 14″ tube monitors with Siemens ID 6FC5203-0AB20-0AA0
Compatible to Siemens control Sinumerik 840D
Compatible to operator panel OP32
Mechanical version: including mounting plate
Resolution: 800 x 600 Pixel
Brightness: 350 cd/m
Contrast ratio: 300:1
Operating voltage: 24V DC
Monitor connector: 15-pin HD D-Sub
Dimensions mounting plate: 330 x 260 mm
Backlights life-time approx. 40.000 operating hours
Operating conditions: 0°C ~ 50°C operating temperature
Designed for 24/7 continious operation
Long term availability
Product ID 2364149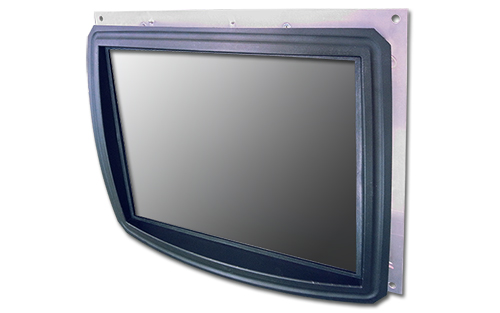 12.1″ TFT monitor for Siemens Sinumerik control 840D
More images:
[contact-form-7 404 "Not Found"]
Contact to Sales Departement
Tel: +49 8104 62963-17