A short while ago, a customer explained to us that the manufacturing of infusion solutions needed to be accomplished in an extremely clean manner. He manufactures infusions for hospitals and he is fanatical about cleanliness during the process. He explained that this does not happen without a reason. With a contaminated solution the recipient would be put into life threatening danger. A IP65 was therefore a basic requirement for the mounted Panel PC.
Non reflective Glass Pane for the Display, due to bright Light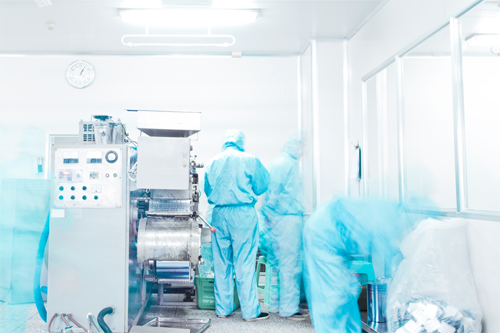 One thing we had to especially consider in these rooms: Aside from the fact that they had to be clean, they were also flooded with light. This was accomplished with a number of neon lights, that were mounted on the ceiling of the rooms. Due to this fact, it was hard to see anything on a normal display. The monitors were reflective. For this reason, a specifically non reflective glass pane was important. This was the only way to properly work with the Panel PC.
A Panel PC with IP65 Protection and V2A Stainless Steel Housing
It was for this reason that we delivered a Panel PC from our "Taurus" Series with a encompassing housing made of V2A stainless steel and IP65 protection. This protection also applies to the screw in waterproof connectors. The 19" TFT display was outfitted with an optical non reflective glass pane, that had a thickness of 3.6mm. There were no additional special requirements with this Panel PC, so that we could lend it a classical configuration.
Related products:
19″ Touch Panel PC IP67 – series "Taurus"