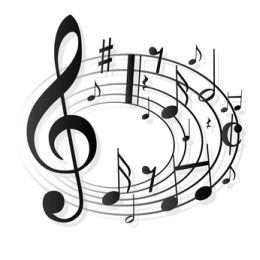 A short time ago, we outfitted a concert hall in Dortmund with monitors. The TFT monitors are used for the sale of tickets, in order to offer the customer a quick overview of available seats. Currently these types of displays can be seen in multiplex cinemas, where they provide the ticket sales person the ability to help the customer with the selection of a seat.
The Display's Special Feature – Visibility from 160 degrees
The displays that were to be used in the concert hall, had to meet special requirements. The display needed to be visible from a 160 degree angle. This means, that on this monitor one could see the display from almost every direction and every angle. This can be imagined in following manner: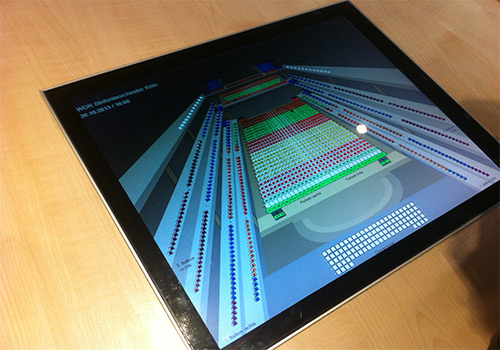 The displays are mounted horizontally into the sales terminal at the sales counter. It is possible to simultaneously wipe the display and sales counter with a cloth. Due to the horizontal placement, the display is viewed by people with varying heights and from different angles. Additionally, the viewing angle is altered, depending on how far the viewer is standing at a chosen angle.
First a Sample for Testing
Because we wanted to offer the customer an opportunity to see if the display would meet the requirements of the concert hall, we first sent out a test monitor. This was installed in a future sales counter and subsequently tested by the employees of the concert hall. After it was established with certainty, that the displays would meet the requirements, the remaining terminals were subsequently outfitted.
As a display, we installed a 17" TFT LCD Monitor. This were outfitted with a VGA and DVI port. As a power supply we used a broad spectrum power supply, that cover a range of 110 to 230 volts. The angle of visibility of the displays was 80°/80°.