In this post we would like to explain which touch panels work according to our experience in wet rooms and which touch panels can also be used in low temperatures and frost conditions. We would, however, like to point out that touch screens can not be rated on their own, but in the context of the housing and the computer components. But more to that shortly.
Touch panel for a wet room
Touch panels with a IP65 protector can be used in most wet rooms. For the touch technology, we recommend a PCT, a Projective Capacitive Touch. This should be mounted either in front of or behind the glass. It is important to consider that with these devices, the housing, in which the touchscreen is installed, is water resistant. Additionally, that the ports on the housing are also water resistant.
We therefore recommend to first assess the amounts of water that the panel will be exposed to in extreme conditions. Will the touch panel only need to protected from water sprays, or will it be submerged in a pool of water? Will the touch panel come in contact with condensation or will it be used outdoors, where snow and frost are possible? Once these factors are known, then the appropriate touch screen can be selected.
Touch panel for extreme cold and frost conditions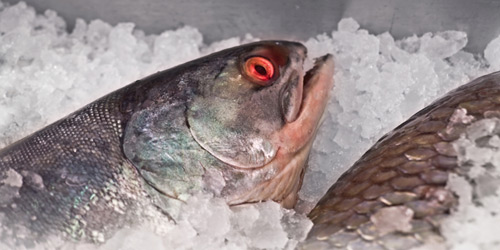 Just like in the wet rooms, we use the PCT- technology in colder applications. We do, however, pay attention that we use the touch panels that are designed for an expanded temperature range. This means, that the monitors can be used in a temperature range of -25 to +70 degrees.
As with wet rooms, the touch panels that are to be used in negative temperatures, are paired with the appropriate components. Let's take a German railways'  ticket machine as an example. Here the panel needs to be installed in an appropriate housing, so that the connections to the panel, as well as the additional components will reliably work in frost conditions.
Related products:
"Taurus" monitors – Stainless steel with protection up to IP67
Stainless steel Panel PCs for wet room applications