Industrial monitors for display and control
ADM has been developing, manufacturing and selling industrial monitors since 1997. Our industrial monitors are basically designed for continuous operation. Accordingly, protection against dirt and moisture as well as good cooling are essential requirements in the production of our displays. Industrial monitors from ADM are used in industrial production systems, but also as a built-in monitor in control cabinets.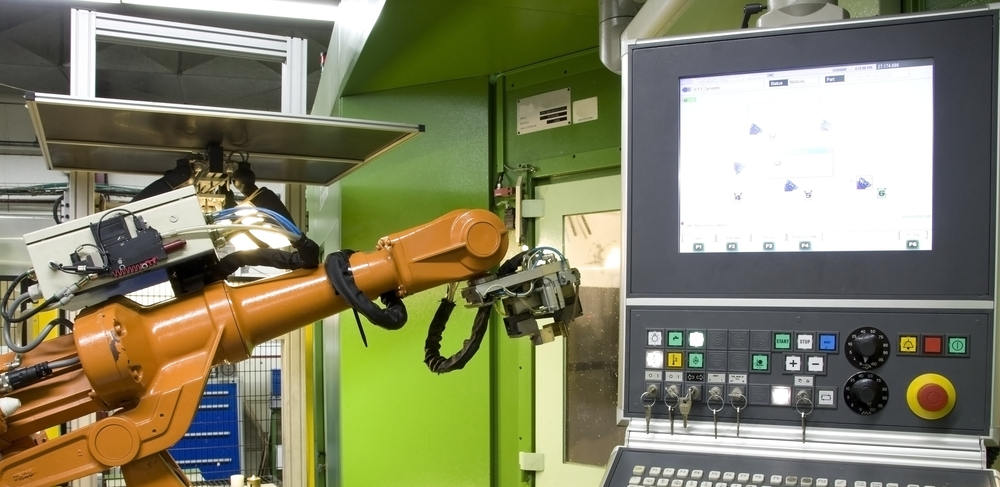 Special requirements – special industrial monitors
Industry serve the display or in the form of a
touch display
also as a control tool for processes. You always have an overview
Of course, any household monitor is not suitable for this. Due to the special requirements, a special industrial monitor or a special monitor housing must be installed – and here you can meet us directly in our field. Whether you need a particularly high protection class, i.e. a monitor housing that protects your industrial display against dirt, dust and water, or whether the industrial monitor should have a touchscreen: We specialize in solutions and offer you a large selection of customizable models.
Multi-touch – standard or optional
Depending on the model, our industrial monitors can be operated as standard by touch panel or can be retrofitted with a touchscreen for industry. The term "multitouch" hides the possibility of operating a monitor with up to ten fingers. This is particularly important if several displays run on the same screen and more than one employee should be able to act on the industrial touch monitor at the same time.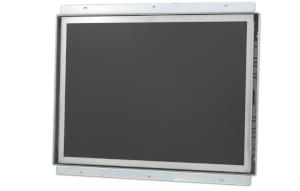 Openframe monitors – for your existing system
You already have a system, a panel pc, only a new industrial LCD screen should be installed? No problem, we also have solutions for this: Openframe monitors are industrial displays without a front panel, which are built directly into your existing system.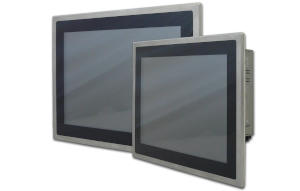 Panel mount monitors with front panel
The counterpart to this are panel mount monitors, which can also be installed in systems, but contain a front panel. As is common in industry, these front panels are very robust and can be adapted to your requirements in the protection class.
Industrial monitor with a logo? Customizations welcome
Depending on the model, we offer you to adapt the LCD industrial displays to your requirements in terms of design and change the design of the monitor housing according to your wishes. So your new monitor is a real gem!