Modern operatorpanels creted by ADM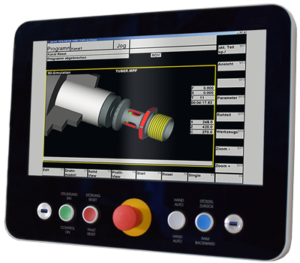 Technology ADM control panel:
– elegant slim design (thickness approx. 7 cm)
– capacitive multi-touch surface
(10 finger touch panel)
– trueflat surface
– continuous glass ceiling
old fashioned operatorpanel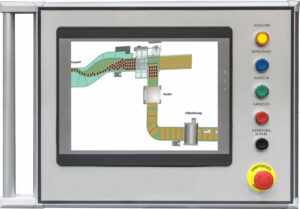 – own branding / logo design
– individual arrangement and labeling of the controls
– state-of-the-art technology
– fanless
If you want a large operatorpanel, it is also possible to attach the controls separately from the touch panel. There are hardly any limits to the design. Choose your display size between 18.5 and 24 inches and discuss the concept with our developers. You can arrange the displays horizontally or vertically and design them using a support arm system or as a standing operatorpanel.
Please select your design for your operatorpanel or take on of our predesigned HMI+ operatorpanels: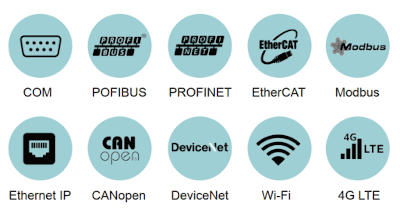 – State-of-the-art hardware components
– State-of-the-art touch technologies
– I / O interfaces according to customer requirements
– Control elements on the control panel can be individually configured (pushbuttons, key switches, selector switches, emergency stop, signals, etc.)
– Integrated KVM extender solutions
– State-of-the-art Industry 4.0 operating concepts e.g. with smart devices
– Flexible mounting options via VESA, pedestal, support arm system
– OEM solutions with your company logo
The capacitive technology known from smartphones, the touch panel with multi-finger operation, has also proven itself in industry. For example, on the control panel Zoom functions or applications with up to 10 fingers can be used.
Project-specific and environment-related features are taken into account through firmware specially adapted according to customer requirements. For example, the sensitivity of the sensors can be precisely adjusted to the respective application. Operating errors with gloves or triggering the touch with water or dirt on the surface are thus avoided.
The capacitive touch sensors of the so-called PCAP or PCT technology close the touch panel with a glass layer up to 6mm thick, which makes them more resistant to the resistive technology (plastic). A plastic film can be laminated to meet the requirements of the food processing industry in order to prevent the glass from splintering when subjected to violence.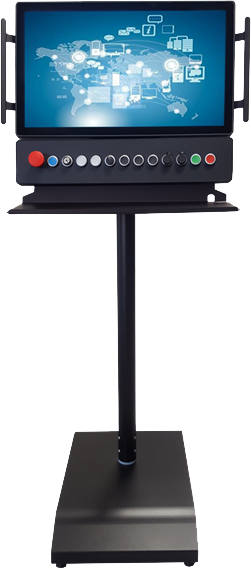 Countertop Stand
In order to ensure stability and versatility, all brackets and feet are made of high-quality steel, which enable a protected cable entry on the inside. Optionally, a keyboard holder can be quickly and flexibly mounted on the base.
Support arm
Support arm systems with cable entry can be connected directly to the keyboard shelf and / or the panels and offer maximum stability.
The connection from the control panel to the machine control is made through the internal cable routing.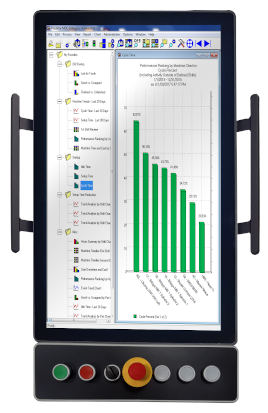 With remote access from a smartphone or tablet, all machine data can be viewed in real time. Preventive maintenance measures can be taken remotely by providing all the required data.
In harsh industrial environments, robust ADM rugged tablets are recommended for use, which are particularly suitable for outdoor use with sunlight-compatible displays, GPS and 4G. The user interface is programmed customer-specifically.
Smart Device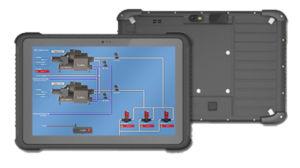 – Rugged tablet
– High brightness display
– IP65 protection
– GPS, G4
– Scalable
Gateway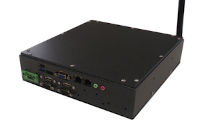 – fanless
– compact
– WIFI, Bluetooth, 3G
– HDMI
– scalable CPU & RAM
Extender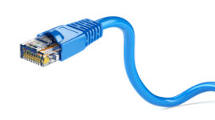 – integrated KVM Extender
– transmission via USB & Video over lan
– distance up to 200M
– resolution up to 4K
USV

– Low maintenance
– Fast, easy installation
– Temperature -40 to +60 ° C
You have now got an overview of our control panels and the possibilities of individualization.
You get modern, elegant touch panels for machine control from the specialists and do not have to worry about the technology behind them. We take care of all the work, warehousing, design and manufacture. You get a top product with first-class service and can concentrate on your core competencies.