Panel PC for control and monitoring
A Panel PC is ideal for industrial production, because with the help of a Panel PC, machines can be operated, production processes can be monitored and calculations can be made.
Different versions possible
Depending on the application, the Panel PC must meet various mechanical designs, e.g. as a desktop, as a panel mount, as a support arm solution. They can be used in a variety of ways, for example as operator Terminal, for system visualization and control in in industry, for transport system and logistics management up to machine controls or in monitoring systems.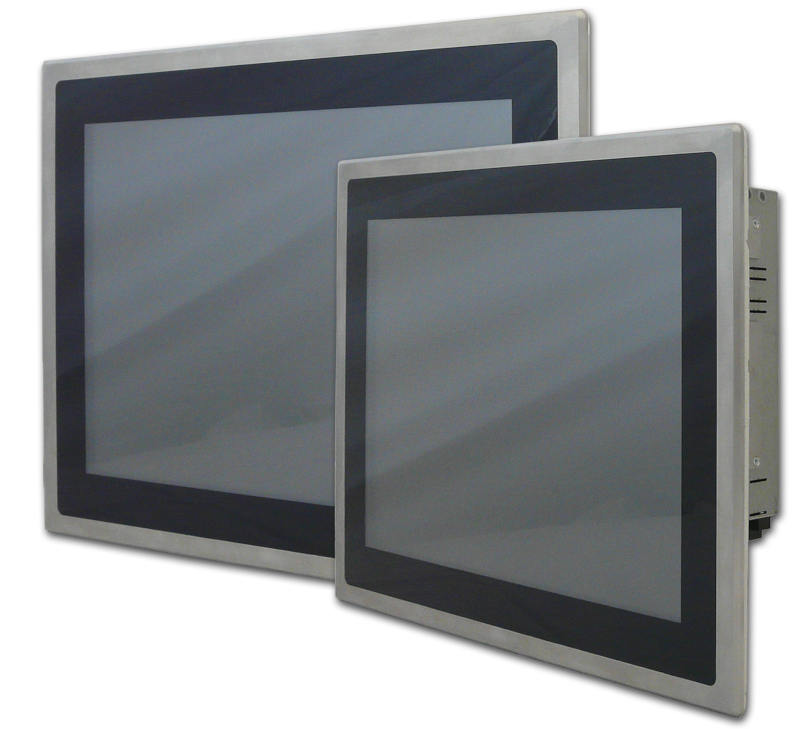 The difference between panelmount and rackmount
A rackmount has a standardized width of 19 inches, a standardized height of one or more height units and standardized holes on the outside of the front panel. Rackmount Panel PCs are used, among other things, in data centers, in event technology and in medicine.
A panel mount , on the other hand, can be adapted to individual wishes and conditions. It does not have to comply with any DIN standard and can therefore be used almost anywhere.
Modern operation – panel pc with touchscreen technology
With the touchscreen technology, which was developed for industrial applications, the operating methods are also contemporary. For some time now, besides the resistive touch panels , more and more PCAP solutions have been introduced in the industrial sector.
The "smartphone" technology ensures intuitive operation: with multi-touch function, which allows operation with several fingers or with two hands, thus enabling zooming and scrolling.
Technology
Many of our customers from industry keep asking themselves which housing should they use for their Panel PCs. We differentiate between three housing types, the desktop, the panel mount and the rack mount panel PC.
The systems can be equipped with different Intel processors (Atom, Celeron, i3, i5 and i7 CPU) and any components. The displays have a size of 10 "to 32" and, depending on the series, are also available as a touch display with a 10-finger multi-touch. Fanless systems are of course also possible.
A desktop panel pc it is a closed pc, similar to an "all in one pc", with an integrated monitor. In many areas of industry, they are also mounted on swivel arms or wall brackets. Depending on the environment, for example in dirty machine halls, an IP protection class can be added. It is then protected against dust, splash water or even immersion in water basins.
A panelmount pc is in contrast to desktop panel pcs, this is a permanently installed device, for example in a control cabinet. Panelmounts are made individually for the respective application and vary in size and shape depending on the requirements. A panel mount, like a rack mount, has a front panel that also fulfills the required IP protection classes if required.
Rackmount pcs are standardized in width and height
A rack mount can always be a panel mount. It has a standardized width of 19 inches – the height, however, is variable. In addition, each Rackmount Panel PC has holes in the front panel with which you can install it from the front into the respective housing. In principle, this is also possible with the panel mount, which is individually manufactured according to the customer's wishes.